Testimonials in Plastic Surgery and Aesthetic Medicine
Marta Costa – Santa Cruz. Argentina.
I'm from a one province in the country. I was 61 years old then. I was feeling really well but the mirror was throwing back at me the image of an aged face.
A friend of mine introduced me to Dr. Pol, who had operated her in a couple of opportunities.
Since day one on our first appointment we established a relationship which made me feel comfortable and confident. I liked his personal and polite character. I've noticed a high standard in little details (such as punctuality on appointments) and also a complete dedication on explaining details about the facial surgery that we finally agreed on.
He was respectful and thoughtful about my expectations for the surgery, and together with his team they provided me with outstanding attention both before and after the surgery with a very strict control even after I was fully recovered.
I'm really happy about having met and chosen Dr. Pol for my surgery.
After a few days I've noticed a positive change on my facial and identity features while I was still myself. I almost even forgot I've had a facial surgery. To the point I forget I have a facial surgery done. I only remember it when a friend comments "Marta… It´s been so long… you look so pretty! It looks like time hasn't gone by for you…"
That's when I smile inside and think "this doctor is REALLY good!"
Thanks a lot, Dr. Pol
---
Rosa Alveal – La Serena. Chile.

My name is Rosa Alveal, I'm from Chile. I'm a professional dancer and I run a school where I teach this art. Aging and two childbirths made me think the possibility of having surgery to make my body better and be able to continue with my dancing activity without damaging my health.
At first, I made visits to many doctors and professionals in my country, but due to the high costs and the few guarantees on the results of the procedure, I was forced to go on the internet on the lookout for something else.
I met Dr. Pol through the web. I checked his trajectory and I decided to write to him. He provided me with all the information I needed about the procedure by answering each e-mail I sent him. Also the costs of everything were very clear from the beginning and there were no surprises or anything extra related. He showed absolute professionalism and ethical commitment both with me and my health.
On my trip to Buenos Aires I was also able to enjoy this beautiful city and its cultural diversity.
I feel really happy that I was in such good hands. Every assistant on the Center was very kind and caring.
I strongly recommend Dr. Pol to every person who wants to make any kind of plastic surgery. He is a great professional and a great surgeon.
---
Natalia Ruiz – Buenos Aires.

I met Dr. Pol more than 15 years ago, when I underwent a mastoplasty surgery.
He had been recommended by a friend who also had undergone same intervention with him.
I was honestly very satisfied with his professionalism and warmth in each of the visits I made to his practice. Always clearing any doubts I may had about the evolution of my surgery.
This year I underwent a surgery with him again, after so many years!
I am very satisfied with the results. Everything went very well, I'm very happy and indeed if I ever had the need for a new plastic surgery I won't doubt to choose him as my surgeon. I recommend him.
---
Sabina – Buenos Aires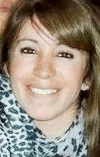 My name is Sabina. I'm from Buenos Aires. I contacted Dr. Claudio Pol through his website.
I visited several surgeons, as I had had a bad experience with a previous plastic surgery. When I met Dr. Pol I knew he was the right doctor. He listened to my ideas, answered all my questions and most importantly he didn't create any false expectations. He told the truth, the good and the bad.
So I decided to undergo the surgery with him and I was right. The operation was a success, it didn't hurt at all. In the afternoon I was already at home. I had no problems with post-op, just some normal discomfort after the surgery that went away with some painkillers.
I'm really happy with the results, it was what I wanted. It's been a few months since the operation and each day I feel better. So my recommendation for Dr. Pol is 100%. He is an excellent professional, very thorough and also very cool! I can only thank the Dr. and his team for the excellent way in which they took care of me!
---
Carolina – Buenos Aires province. Argentina

It's about five months that I had my surgery with Dr. Claudio Pol. I had made other consultations before, but I did not feel safe with the professionals I'd visited. Through the Internet, trying to find surgeons who belonged to SACPER, I found Dr. Claudio and I requested an appointment. And when I stood in front of him I felt very comfortable and safe for all the explanations he gave me and the care with which he operated, that I couldn't find in other surgeons.
As soon as I left the office I knew he was the right person whom I wanted to undergo my surgery with. So sure I was that the day of the surgery I had no fear at all and I felt much taken care of at all times by Dr. Claudio and his team.
After the operation I had no problems neither pain. I really feel very happy with the decision I made. He is an excellent surgeon, I recommend him.
---
Andrés – Buenos Aires.

For two years I visited several practitioners looking for a cosmetic solution to a problem I've been born with, with negative results. I arrived to Dr. Claudio Pol's office and he gave me great reassurance. He told me that my problem had a solution. And so it was. I even got a better result than I expected. I had my surgery with Dr. Pol and his group of professionals. All excellent.
Thanks Claudio for both your human and professional aspects.
---
Alejandra – Buenos Aires.

I am Alejandra, I'm 32 years-old and I had undergone a breast implants surgery in 2009 after having breastfed two children. I met Dr. Claudio Pol through his website, after having visited other different surgeons. I decided to have my operation done with him, because from the beginning he inspired trust in me and he responded appropriately to all my worries and fears. I must say that he is an excellent professional.
The truth is I'm very happy with the results and with the care I received at all times from the team accompanying Dr. Pol. The surgery went as planned. Within hours of having my surgery done and I was resting at home.
---
Anabel Lima – Australia.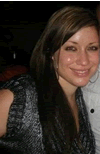 I live in Australia. Being close to making a trip to Argentina, it was in my plan to undergo a breast augmentation surgery. I searched for plenty of information on the Internet, trying to find the best option and I wasn't wrong to choose Dr. Claudio Pol. He was very professional from the start, he gave me a lot of information and he filled my expectations. This is why regardless of the little time I had in Argentina left (a week and a half), I decided to undergo the surgery and I don't regret, by no means, the decision I made.
Now it's almost two months since my surgery and the truth is that I am very happy with the results. Really, the work done was of great quality.Even though I was back in Australia, I had the need to make some questions to Claudio on email, and he replied very quickly to them all. The work he did was so good, that I already have two girl friends willing to go to Argentina, with the sole purpose of visiting Dr. Pol in order to have the same procedure done.
I am thankful for the work and the professionalism of Dr. Claudio Pol, his team and had I the need to undergo a surgery again, I would have not doubt in coming back to him.
---
Ingrid Cartas – Mexico DF.

My name is Ingrid, I am mexican. While I was in Buenos Aires, I decided to search for a surgeon that would meet my needs and I could trust. I visited several doctors, some recommended, and others which I looked for on the Internet. However, the testimonies I read in this website gave me a sense of trust and when I had my appointment with Dr. Pol, I decided that he was the right person for me, in regard to his professionalism, his expertise and seriuosness.
Dr. Pol is a person who tells you what he thinks. His goal isn't commercial, but to have satisfied patients. He was always attentive to my doubts, he explained to me in great detail the procedure, what was most convenient for my frame, and I especially praised his aesthetic concept. He was always taking care of my calls and of all my uncertainties, which you usually have being a first-timer for this kind of surgeries.
I am very happy. I highly recommend you, doctor, and I would be in your hands again.
---
Carla C. – Buenos Aires.

Dr. Claudio Pol performed a breast surgery to me to increase the size of my breasts, since after nursing two babies their size had shrunk and they were also drooping.
I had the best references of his expertise as a plastic surgeon and as a person, because a friend of mine had undergone her surgery with him and was super satisfied. My results thrilled me.
I found in Claudio much information and support, which enthused me about having my surgery done.
It´s already some months since my surgery and I am very happy to have done it with Claudio. He was always there when I needed him; the same Marina, his secretary, who is a very friendly person among other qualities. She, with the nurses took care of me the day of the surgery. To them all, I am very thankful for, too.
Two other friends who wanted to augment their breasts' size went to see the doctor, they had their surgey too and they are super happy. For Claudio, my thankfulness for his quality as a human being and his professionalism.
---
Verónica – Buenos Aires province. Argentina.

My name is Verónica and I'd like to share with you the experience of my operation. The idea is to transmit tranquility to those who have already made the decision; and to those who haven´t decided yet, to be able to help you make the decision.
I arrived to Dr. Pol medical center looking for information on breast implants placement.
When I entered, I perceived a pleasant and comfortable ambiance, with the kindness of Marina, the secretary, who makes you feel home.
After the interview with Dr. Pol, I came back home with no doubts and all my questions answered.
That was what caused me to finish making the decision, knowing that I had in front of me a professional who was speaking to me with much security and respect.
The day of the surgery arrived, and all happened very fast. By the afternoon I was back home, with my surgery done, after the supervision of Dr. Pol.
It´s been a month and a half since, and I didn´t realize it!
Girls, don't doubt it. It doesn´t hurt almost, you don´t suffer; yet it improves your self-esteem, increases your self-confidence and makes you happier.
Thanks to Dr. Pol's great medical staff and assistants.
My special gratitude to an excellent professional and a even better person.
---
Mariel – Buenos Aires. Argentina.

I´ve been knowing Dr. Claudio Pol for several years now.
In addition to his undeniable skills as a surgeon, one characteristic I specially appreciate in him is the frankness which he always tells me about the pros and cons of different treatments with.
Thanks to that information I can choose the most convenient option for me without false expectations, feeling that I am being taken care of and respected as a patient.
I don't doubt in recommending him to my friends whenever the opportunity arises, because I totally trust his value as a person and a professional.
---
Micaela M. – Buenos Aires.
I made enough research before deciding to have my surgery done with Dr. Claudio Pol.
During the consultation I felt so comfortable that I had no doubt this was the correct place where to undergo my surgery.
Dr. Pol and staff are very professional and careful. They make an effort to make you feel comfortable, in the surgery and in the post-operative.
The doctor is always available for any questions or doubts.
I am very happy for having made the correct decision, Dr. Pol is an excellent surgeon and I recommend him!
It has been an excellent experience indeed. Again, Dr., Thanks!
---
Gisela G. – Buenos Aires.

I met Dr. Pol and his Medical Center through his website, without any prior recommendation, neither previous information. I had done a thorough search online and, even though some options looked professional to me, there was something that didn´t convince me about them. When I found Dr. Pol's site I finished my quest and it was the only center I wanted to get in contact with. Their site looked very professional, yet human and warm at the same time, with attention to all details and special, personal. All the qualities I was expecting to find in the doctor I would undergo my treatment with. I want to share my testimony because those given by the other patients have helped me a lot.
Everything I saw online was just like what I found when I had my first personal appointment. Marina, who the other patients in their testimonies refer to, is exceptional and with no doubt she deserves a special mention. Likewise, all the staff who assisted me with the doctor have been very kind and proficient. Meeting Dr. Pol was an excellent experience. To realize that all I had read and seen online was transparent, it was exactly the person and the professional I was having in front of me. I didn´t doubt for an instant that he was the one, who I would give all my trust to, in order to perform the procedure successfully. He explained everything I needed to know, he told me about details and things that I had take into account, regardless of who I would end having my treatment with. He cared for me, he gave me advice and then he let me go, free to decide what to do with no pressures.
I agree 100% with everything the other patients say in their testimonies. The procedure was fast and a success. Everything ran naturally thereafter, with no complications and I was taken care of in all stages of the process. I definitely recommend to anyone interested in the medical services of the Center, whether they are here in Argentina or abroad, to consult Dr. Claudio Pol for their surgery or aesthetic procedure.For your dedication and treatment, your professional excellence and talent, for your transparency and your quality as a human being, Dr, my absolute thanks to you.
---
María Fernanda – Buenos Aires.

I got to make a consultation with the Dr Pol, thanks to the recommendation of my gynecologist.
I didn't need additional interviews with other specialists because the doctor cleared my doubts completely and I trusted him and his staff. I felt security.
I received a customized and very professional treatment by them all and I am very happy with the decision I made. I don't doubt in recommending them for their professional excellence, human quality and dedication which they took care of me with and continue to do.
---
Magali – Buenos Aires.

I am a Medicine student and I arrived to the consultation with Dr. Pol thanks to several recommendations. I had consulted two surgeons previously, but I wasn't convinced nor very comfortable, perhaps for a matter of empathy.
The truth is that after getting to know him and his staff I made the decision fully, I felt secure.
The surgery was excellent and my post-op a very good one. Few days after it, I could return to my daily activities with no problems. The aesthetic result is incredible, I am very happy.
Because of my surgery, several friends of mine also had their surgery performed by Dr. Pol, all of them with superb experiences.
---
Mariana M.- Buenos Aires.

My name is Mariana and I'm 27. I decided in early 2008 to make some research about breast augmentation until I found Dr Claudio Pol's website, which I found very interesting and could clear many doubts that I finished to clarify completely when I visited his office. The attention was excellent since the first appointment, delivered not only by Dr. Pol but also by his secretary, surgery assistants, anesthetist and the rest of the staff. I felt very comfortable, taken care of and informed with all the medical quality this Medical Center has to offer.
I am close to two months after my surgery and I am happy to have made this decision.
Doubtlessly, I do recommend this excellent professional… Thank You!
---
Abigail Celeste Zárate – Buenos Aires.

I want to express my deepest thankfulness to Dr Claudio Pol, his working team and his staff for all the support and containment I received.
My surgery was complex, it wasn't just about breast implant placement, for they had to first remove the liquid silicone I had been irresponsibly injected years ago which had put my health at risk.
I made the decision of having my surgery done (after several different appointments with other doctors) when I had my first appointment with Dr. Pol, in which he gave me his counsel and advised me on what was best for my health and my body.
The doctor performed a bilateral subcutaneous mastectomy to remove the siliconomas spread in my breasts, abdomen and armpits, and he later placed the implants. I only have scars in the areolas.
As I already said, it wasn't an easy surgery and I knew it, but sincerely his words gave me the peace of mind I needed to make the decision I couldn't delay any longer.
I want you to know that I am happier every day that passes.
I simply wanted to transmit my experience with this wonderful Medical Center and, again, to thank Dr. Claudio Pol and all his team for the excellent attention I was given.
Abigail Celeste Zárate.
DNI 24.664.480
---
Gabriela G. – Buenos Aires.

Hello, my name is Gabriela. I had a breast surgery in December 2006. The truth is that I went to many surgeons, but from the first moment I met Dr. Pol, he gave me much confidence and security. He explained to me each detail of the procedure and he also took care of me a lot during my post-op. It´s already six months since I underwent the surgery and the results are excellent, very natural. The quality makes the difference.
---
Romina S. – Buenos Aires.

I had a very good experience having my surgery done by Dr. Pol.
Everything turned out just as he had explained to me in the appointments prior to the surgery.
The whole staff was very kind and caring with me. I felt very comfortable. I thank them deeply for having taken care of me in such a way. I recommend them.
---
Sabrina B. – Buenos Aires.

Hello! my name is Sabrina, I am 23 years old and by the end of March 2007 I underwent a surgery with Claudio. My experience was excellent in all its aspects.
I felt very comfortable in all the consultations I went to and secure and confident the same day I had my surgery. I believe that everybody must feel tense prior to a surgery, yet by the way they took care of me, they made my short stay at the medical center a very pleasant one.
What it called my attention the most about the doctor, was the frankness which he explains things with and the recommendations he gave by the time I was making my consultations. I had gone to other surgeons before, but they hadn't convinced me; by the very moment I met Dr. Pol, I knew that he was the one I had to choose for my surgery.
I had a breast implants surgery and I affirm for the results I had, that the Doctor and his staff changed my life in a way… I recommend them!
Regards,
Sabri.