Rhinoplasty (Nose Surgery)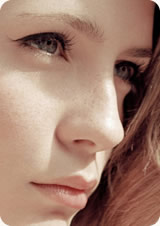 By means of a rhinoplasty (nose surgery) we modify the size, form or function of the nasal appendix.
Habitually through internal and invisible incisions we can correct nasal defects giving harmony and beauty to the nose, in accordance with the rest of the face.
The best candidates for a rhinoplasty are those who look for an improvement in their appearance, not perfection.
For this surgery it is advisable to wait for the nose to fully develop, therefore it is convenient to wait at least until the patient is 15 years if female and some more time of male.
In most of cases we use local anesthesia plus a sedative provided by the anesthesiologist.
The procedure is ambulatory (outpatient) and usually takes no more than an hour.
After a brief time of post-operative recovery, they can go home. If the patient wishes it, the anesthesiologist can provide general anesthesia, with no need for in-patient stay.
All patients must take pre-surgical exams and we evaluate the specific risks in each case.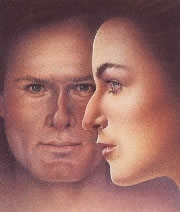 Different nasal anomalies.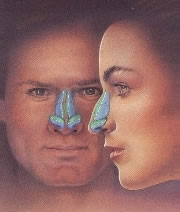 Throgh micro incisions the surgeon
accesses the bones and nasal cartilages,
to reshape the nose.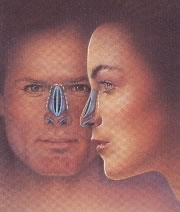 The hump is removed.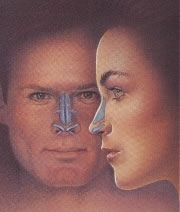 The back and nasal tip are sharpened.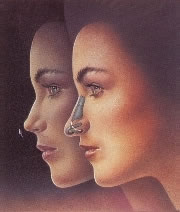 Resection of the septum
to lift the nose tip.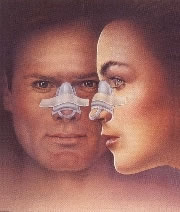 Immobilizing splint.
We often repair the septum or nasal bone, to solve breathing function impairments if they exist.
We leave a small protection splint for 7 days, but the patient can retake their normal activities without making efforts, 3 or 4 days after the surgery. However, it should be noted that the final result may delay several months.
Complications like bleeding or infection may occur, yet they are infrequent, specially if the patient correctly follows the post-operative recommendations.
Also the possibility exists of having to undergo a surgical revision, to correct minimal postoperative deformations that can occur even in hand of experienced surgeons.

It is normal to combine a rhinoplasty with a mentoplasty (chin surgery of augmentation or reduction), with the intention to achieve a better aesthetic result.