Medical Tourism (Foreign Patients)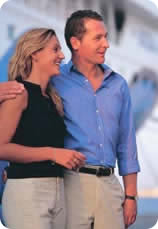 If you are considering the possibility of undergoing a cosmetic medical treatment or plastic surgery procedure in Argentina (medical tourism), do contact us.
Our medical staff will be at your service and will care to respond to all your questions and needs.

You can ask for additional information on the procedures you are interested in and also request a specialized evaluation of your clinical situation by sending complementary photographs and medical studies.
Also, you can ask for a preliminary quotation on the medical procedure or procedures you are interested in.
We can plan and coordinate your medical trip to Buenos Aires, Argentina, taking care of all and each of it stages.
We offer a complete service, which includes lodging options, transfers, assistant service and our tourist adviser can suggest you diverse touristic spots and sights to visit in our country.
You are welcome to contact us through our website by completing the contact form or dialing any of our Medical Center phone numbers: +54 (11) 4861-9794 or +54 (11) 4864-6018.