Facial Surgery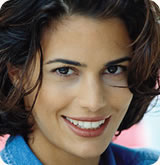 We apply all our knowledge, expertise and equipment on facial surgery to obtain a notorious facial rejuvenation, in which at the same time the use of the scalpel may not be detected.
There are multiple alternatives to achieve a face and neck rejuvenation. Depending on the clinical case and seeking a harmonic result, we combine procedures frequently.
We put special emphasis on avoiding exaggerated stretching or unnatural results. We lessen the effects of the passage of time restoring function, improving appearance and facial balance, without modifying its features and traits.