Body Surgery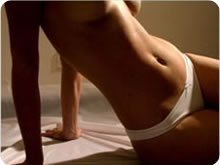 We apply our knowledge, expertise and equipment on body surgery to obtain natural results and a notorious improvement in body harmony.
We have extensive experience in Liposculpture as a stand-alone procedure, or complementing abdominal, facial, breast and other surgeries.
We perform Liposculpture on diverse body areas. We process the fat tissue and we later transfer it to the regions we want to give volume to, improve its shape and/or enhance its projection.