Laser: Facial Photo-Rejuvenation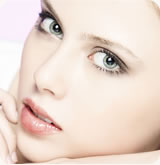 The energy provided by the newest IPL (Intense Pulsed Light) equipment, is an excellent option to stimulate collagen production, resulting in a skin with more light, greater firmness and smoothness. At the same time, it reduces dilated pores and lessens fine wrinkles.
It is ideal for the treatment of pigmentary (spots, freckles) and vascular (dilated capillaries, telangiectases, angioma, rosacea) injuries.
It requires more than one session.
Complementing IPL facial photo-rejuvenation with techniques like lines and wrinkles fillers, Botox®, suspension sutures, peels and/or diamond microdermabrasion, the results are very superior.