The Classic Facelift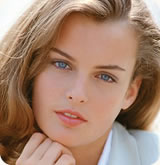 In April 2007, during the last Congress of the American Society for Aesthetic Plastic Surgery (ASAPS), a session with facial rejuvenation experts took place.
The panel of recognized plastic surgeons, which included Dr. Sherrell Aston, Dr. Brushes Connell, Dr. Robert Singer, Dr. Thomas Backer and Dr. Fritz Barton, analyzed the surgical procedures used for facial rejuvenation like face, neck and brow lift, as well as non-surgical methods such as dermal fillers, botulinic toxin, laser and others.
Dr. Singer remarked that "even though being up to date is indispensable in the field of aesthetics, "newer" is not always "better"," and that "there´s a number of traditional techniques which maintain and have even increased their popularity."
Many advances have been experienced in all areas of aesthetic surgery. However, some procedures have passed the test of time and the results achieved with techniques developed decades ago, are very good still today.
"Surgeries used to correct the neck contour are based on those developed 20 years ago, eventhough they were improved in the last decade", Dr Connell commented.
The speakers agreed that the modifications introduced to surgical procedures in order to make them less invasive really work, as much as the complementary procedures like the facial fillers used simultaneously with a face lift.
"Cosmetic procedures like the injectable fillers, lasers, chemical peels and other small interventions, do significantly improve the rejuvenation results obtained with a face lift", mentioned Dr Backer.
According to recent information released by the ASAPS, 138,245 face lifts were performed in 2006, 39% more than in 1997 and 54.149 brow lifts. In addition, there were more than 9.5 million non-surgical facial rejuvenation procedures in 2006; like Botox® treatment, the top procedure with 3.181.592 applications performed, followed by fillers with hyaluronic acid, with 1.593.554 applications.
"Facial rejuvenation has been developed to such extent that it allows the surgeon to select the most suitable technique, that have survived the passage of time and is adapted to the patient´s anatomy. We are allowed to design a facial lift for each individual", said Dr. Aston.
"The ideas that have resisted the passage of time in facial rejuvenation are those which have been based on proven surgical-medical principles. Nontheless, we have modified and adapted many old techniques, yet under these same principles ", Dr. Barton concluded.